We traveled to fabulous and exciting New Orleans, Louisana this week to provide audio rentals and video equipment at the Loew's New Orleans Hotel and Conference Center (just a small part of our client and partner services across the southern United States). Our team, along with our branch team members from our home office, Visual Aids Electronics of North Carolina Inc., were pleased to partner with another audio visual staging company to be a part of exciting conference staging at the Loew's New Orleans. Our group was able to snap a few shots of the beautiful city of New Orleans during their travels to share with you.
Our group arrived to unload our client's audio rentals and video setups in the middle of the night (just part of the job). Our gentlemen unloaded in the rear bays of the conference center for the client to be ready to to go first thing in the morning. The quieter hours of the middle of the night are also the easiest time to maneuver trucks through the usually busy and heavily trafficked city streets downtown.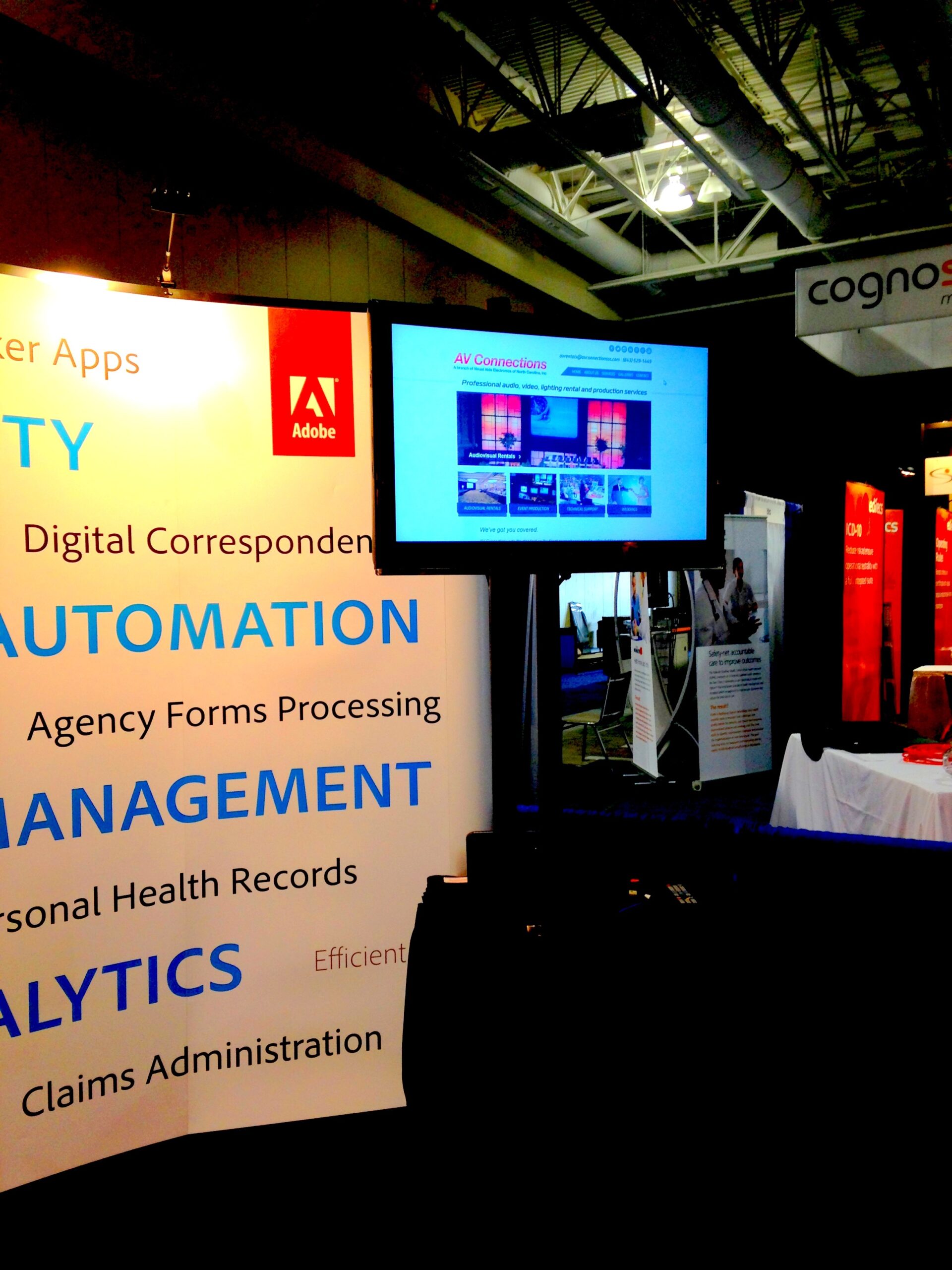 As you can see from the trucks, we provided a great deal of equipment to this client. Some (but not all) of the audio visual rental equipment that made the trip to the conference was:
(2) Panasonic PT-DW10000U HD DLP 10,000 Lumen projectors
(1) Folsom Presentation Pro Switcher
(2) Stumpfl 7'11" x 14' HD Format Screens
(7) 32" HD LCD Flat Screen TVs
(7) 3500 Lumen HD LCD Projectors
(6) UHF Shure Wireless Hand Held & Lavalier Microphone Combo Systems
(11) JBL 15" EON Powered Speakers
After two long days of exhaustive travel, set up, and tear down to provide the best audio visual customer service in the nation, our team was able to get a little well-deserved rest.
On a side note, if you are headed to NOLA here are a few things we love about New Orleans which are not to be missed if you go to the Queen City:
A quiet coffee and beignet at Cafe du Monde.
A morning walk through the French Quarter or Garden District.
A visit to Jackson Square and the Cabildo.
An hour (if you can tear yourself away) in The Presbytere with the amazing cultural artifacts of generations of Mardi Gras celebrations.
Laissez le bon temps rouler!