Since opening our audiovisual branch office in Charleston in 2002, AV Connections has been setting the standard as the best audiovisual equipment rental and event production company in Charleston, South Carolina as well as throughout the states of South Carolina, Georgia, and Florida. Through our dedication and focus the quality of our audiovisual work at every event, our attention to detail, and our experienced and knowledgeable staff, we guarantee an event unmatched in our industry. We have been fortunate to handle the audiovisual needs of thousands of events, conferences, conventions, and galas in Charleston, South Carolina, throughout the southeastern United States, and national and international locations.
AV Connections is led by a senior audiovisual technology management team with over 80 years of combined audiovisual service experience with the national convention and tradeshow event hospitality industry. With this depth of expertise, our professionally trained event technology staff is able to create innovative solutions to meet the demands of today's ever-changing market. By remaining dedicated to offering the highest level of customer service and the latest technology, we set ourselves apart from the competition. The result is an audiovisual and lighting product that exceeds our clients' expectations.
The Team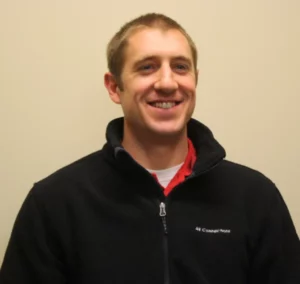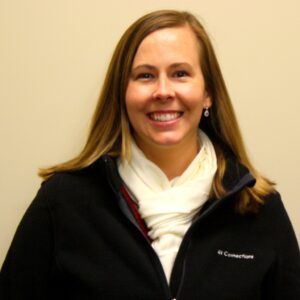 Our History
In 1980, Brad Luckhart began working in the audiovisual world with an audiovisual sales, service, and rental company in Columbus, Ohio. He started off in the rental and shipping and receiving warehouse. In 1983, he accepted the position of Assistant AV Rental Manager with VAE Corporation at the Hyatt Regency Hotel and Convention Center in Columbus, Ohio handling event audio visual for major national hotel conventions and meetings. Recognizing his passion for the field and his hard working attitude, VAE Corporation promoted Brad and offered him the title of Branch Manager of Audiovisual Services at the Hyatt Hotel in Winston-Salem, NC in 1983. Taking a leap of faith, Brad and his wife, Marjorie, packed up their station wagon and two young children and moved to the beautiful Piedmont area of North Carolina.
Seeing the need for a comprehensive audiovisual rental, lighting, and event production company that not only carries the most up to date, high quality equipment in an evolving and striving inventory, but also places a priority on superior customer service, Brad and Marjorie bought the branch office of major national hotel and convention audiovisual firm in October of 1985, and Visual Aids Electronics of North Carolina, Inc. was born. Beginning with a closet sized office in the Hyatt Hotel, Brad and Marjorie built the foundation of VAE of NC, Inc. with the core principles of honesty, loyalty, and hard work. By remaining true to their core principles, AV Connections, Inc. (formerly Visual Aids Electronics of North Carolina, Inc.) grew into one of the leading national audio visual rental and staging companies in the Southeastern United States.
In 2002, VAE of NC, Inc. expanded its operations and opened AV Connectionsin Charleston, SC. Under the management of Jared Luckhart, Brad and Marjorie's son, AV Connections established itself as the preeminent audiovisual rental and event production company in the Lowcountry, as well as the states of South Carolina, Georgia, and Florida. Jared has guided AV Connections along the path to success using the skills and lessons learned through growing up in an audio visual company and following in the footsteps of his parents. Jared continues to lead the company into new markets and avenues of expansion from our Charleston, SC headquarters.
Today, you will find that the same core principles that Brad and Marjorie built our audio visual rental and staging company upon in the 1980's are still in practice at AV Connections. This is apparent in the way we respect our clients, how we treat our employees, and through the friendly and welcoming environment we promote in the office and on our job sites.
Using our hospitality audio visual experience as a springboard, we have grown into a major national event production staging firm. AV Connections is pleased to regularly service national corporate clients in South Carolina, Georgia, and Florida as well as large international resort convention venues throughout the Caribbean.
Our main priorities are to help you maximize your presentation, the event experience, and the learning potential for each of your attendees. We know that a return on your investment is critical, and we provide the event technology and experience to guide your conference or meeting presentations to it's greatest height through the strongest command and inventory of audio visual and lighting possibilities.
AV Connections has also grown into a major national outdoor audio visual supplier. We regularly provide audio visual support for large outdoor municipal public park events and sport stadiums. We look forward to revisiting the stadiums, fields, club houses, and golf courses where we have provided sports audio visual for national sports games and golf tournaments and to meeting the challenges of new sporting venues. AV Connections is pleased to have successfully provided outdoor and indoor audio visual for prestigious national sports finals throughout South Carolina, Georgia, and Florida which welcome tens of thousands of spectators.
In growing our audio visual business, we have also expanded our work with wedding and celebration audio visual and lighting. Our Wedding Division has grown tremendously since 2002 and we are pleased to be the first call of the destination wedding planners in Charleston and throughout South Carolina. No two weddings should ever be the same, and none should ever be forgotten by a guest. Our Wedding group is a creative development organization which strives to individualize your wedding by creating custom lighting tailored to each wedding's feel and themes.
Since 2002, AV Connections has grown into a thriving business which, proudly, handles conference, meeting, banquet, gala, sporting events, and weddings with the same expertise, experience, and attention to detail upon which we were founded. No audio visual job is too small, and none too large. We strive to provide the finest audio visual rental and staging customer service available nationally, and we steadily achieve that goal through dedication and commitment.
"Helpful, professional, and dependable! These guys set up our company Christmas Party with short notice and accommodated for some last minute details. The team was helpful and friendly. Highly recommended! We will hire them again for all of our future A/V needs."
Yani Smith