Conference audiovisual. What does this usually bring to mind? Large screens? LCD projectors? Speakers? Wireless mics? You know, the usual!
But what if the Conference Organizer says, "Hey, part of this conference is going to be outside and we'd like a personalized gobo shining on the side of a tiki hut while our attendees participate in Olympic type games! Can you do that?"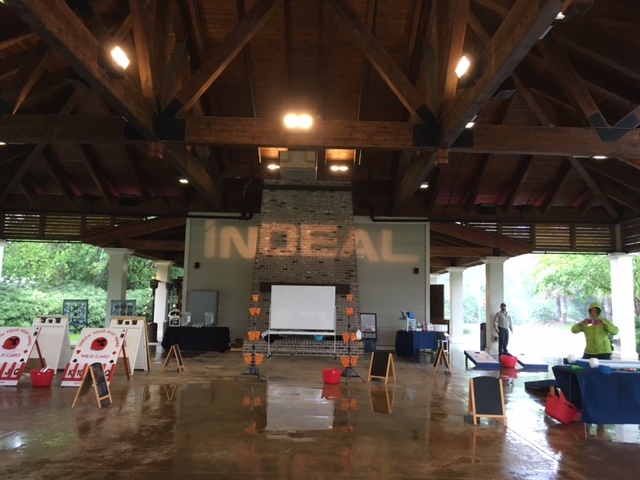 What does AV Connections say? We say, "Of course we can!" And when the weather doesn't cooperate, we find a way to work with our client to take that very same gobo and move it inside a pavilion and aim it at the large fireplace where it looks just as fabulous!
This April, InDeal held their 2018 Champions Conference at the Charleston Harbor Resort & Marina. And while the weather might not have cooperated, completely, the conference was in Charleston, so the scenery was always gorgeous!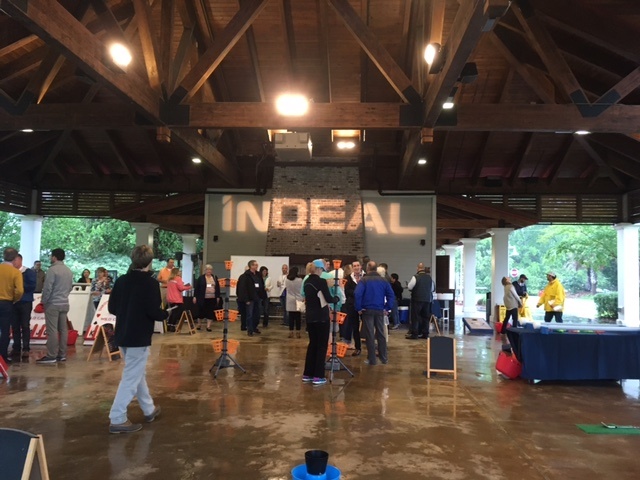 And AV Connections was there to make sure they had everything they needed to make their conference run as smoothly as possible when it came to their audiovisual needs. From the JBL Powered Speakers, Shure Wireless Mics, Yamaha and Mackie Mixers in Sunrise Terrace, Atlantic Ballroom, Indigo Grille Room and Commodore Room, to the Leko/Source 4 Specialty Lighting Fixtures moved into the pavilion, to the standing podium, 7'x 12′ Fast Fold HD Format Screen, more wireless mics and Sony VPL-FH60 5k projector set in the Yacht Club for the daily sessions, AV Connections had it covered! And we brought the experienced technicians along to make our client received the turn-key service they deserved!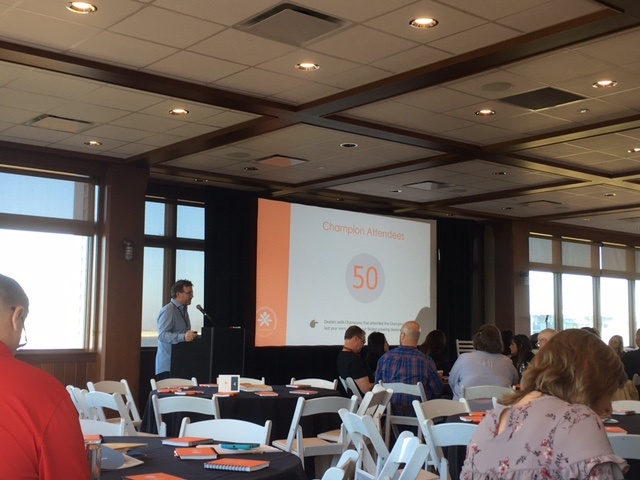 So, "special orders don't upset us!" Bring them on!